Searching for a premium health & fitness centre in the Port Kennedy area?
Bailey Fitness is only a fifteen minute drive (or bike ride) away from Port Kennedy on Baldivis Road, Baldivis, with a complete range of modern equipment and facilities and a caring, supportive fitness community.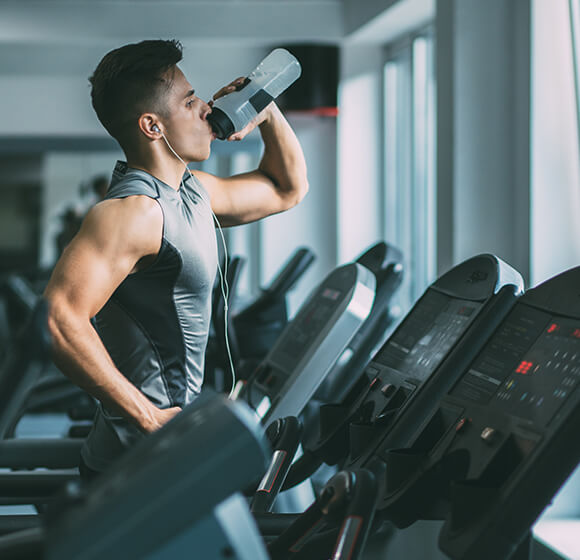 What sets Bailey Fitness apart?
With more than 1,600 square metres of gym floor space, our equipment and facilities are second to none. This includes a complete range of free weights from barbells to kettlebells, the latest resistance training gear, a Spin Studio for high intensity cycling workouts and a Cardio Theatre to enjoy your favourite entertainment while you exercise.
We also provide 18 separate class options from Yoga and Metafit to BodyCombat and BodyAttack, run by our team of experienced Personal Trainers in our CrossFit Zone.
Bailey Fitness is a supportive community of fitness enthusiasts and we support our busy parents with onsite creche facilities. Creche hours are 8am to 1pm Monday to Friday and 7.30 till noon on Saturday, plus 4.30 to 8.30 on Monday evenings and 4.30 to 7.30 on Tuesday to Friday evenings.
And here's where Bailey Fitness really stands out from other gyms – our stand-out Muay Thai facilities. We are home to the Bailey Fight Team, a stable of Australian and international Muay Thai champions, so you'll have the rare chance to learn this ancient art from some of the very best Muay Thai practitioners.
Success Stories
At Bailey's, we helped thousands of people achieve their fitness goals and
amazing transformations, see what some of our clients say about us
See all Success Stories
"Amazing gym, super friendly staff that were so helpful in getting me a membership that fitted my budget. They even have a crèche which fits perfect with my work hours. I'm quite new to training but the personal trainers showed me exactly what I need to do, and I'm already seeing results! The gym is spotless as well which I'm very fussy about. I'd highly recommend Baileys, especially for mums like myself!"
"Recently moved to the area i had checked out all the local gyms and none compared to Bailey Fitness... They also have a creche which you never have to book in for which is really handy when my wife has to bring the kids along. They are price matched with most of the local gyms but have way more to offer. To top it off the staff are soooo friendly and easy to approach. I have not had any trouble with my membership and i love coming down and working out."
"We love the new zumba classes and our trainer is so good. She's interested and that makes such a refreshing change from the last place we were at. They just wanted to rush me through the session but at Bailey Fitness all of the guys seem great!"
Previous
Next