A good trainer helps you achieve your goals and stay motivated
(you'll find one you love at Bailey Fitness)
With over 60 trainers you'll find one
that suits your personality and training
type
We'll help you with everything from
fitness programs through to nutrition
and posture
Tailored training for existing injuries
and health conditions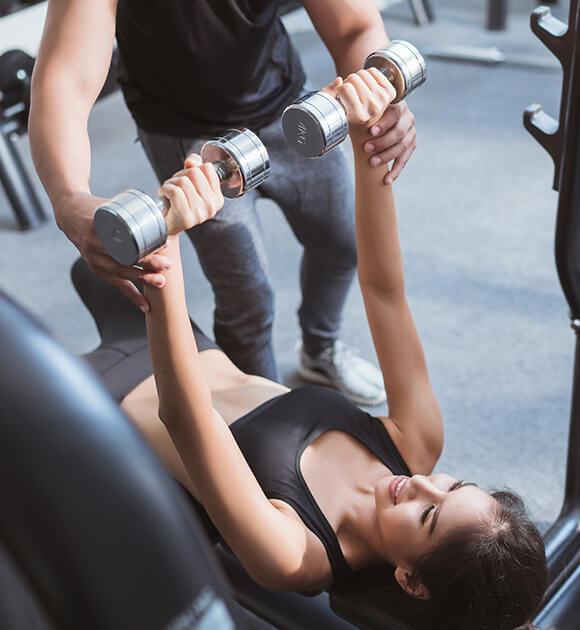 Personal trainers that always have your back
If you're motivated to hit your fitness goals, then quality sessions with one of our personal trainers can get you on the right path.
We recruit fantastic people and help them become amazing personal trainers, with ongoing training and development programs.
Our personal trainers are there to help you achieve your goals, whatever they are. So whether you need a quick chat, some advice on a fitness class or program, or PT sessions to get you on the right track, we're here to help.
And get $100 off any of our memberships and 3
complimentary Personal Training Blue Print sessions.
You'll work one-on-one with our helpful personal trainers to build a picture of where your fitness is right now, and where you want to be.

We'll take a look at your current fitness routine and nutrition, any existing injuries or problems, and complete a movement and postural analysis. Then, we'll identify your goals and preferences to design a program that's tailored to your needs.

Throughout the three sessions we'll make sure you're comfortable with your program and it's working for you, and you're welcome to continue training with the trainer of your choosing for as long as you like.
Become part of the Bailey Fitness Family
Most of us underestimate what we are truly capable of and sometimes we need someone else to stretch us.
When you join us here at Bailey Fitness we like to make sure you feel welcome. We'll never issue you a swipe card and leave you on your own – the first step in your journey is a 'Personal Training Blue Print'.
This series of three 45 minute sessions are essential for every new gym goer, and they help you (and us) develop a personalised program that'll get the results you're after and keep you motivated.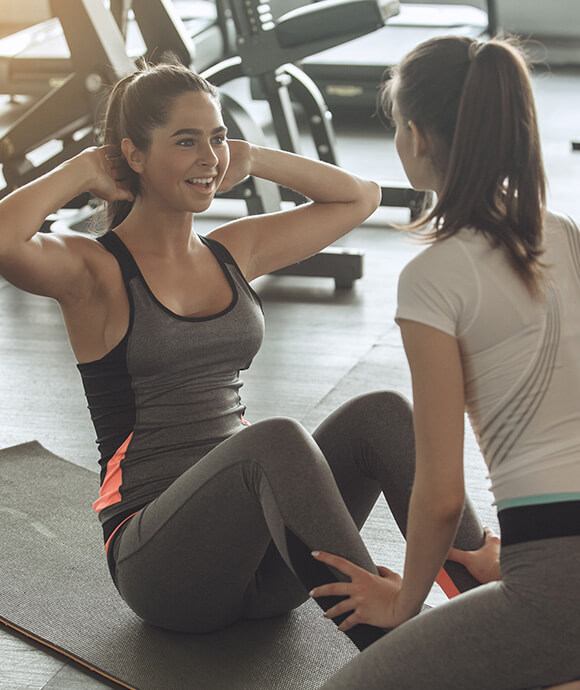 Did you know we train the trainers?
We're proud of the quality of our trainers, and we'd like it to stay that way.
That's why we've built an in-house trainer development program to ensure standards remain high.
All of our PTs go through an intense year of training to start their career with us, covering 24 training modules that teach them everything they need to become the best they can be. Then, second year PTs complete our 'Pathways' program to consolidate their learning.
We even run in-house personal training courses, where you can earn your nationally recognized Cert III or Cert IV in Personal Training.
And get $100 off any of our memberships and 3
complimentary Personal Training Blue Print sessions.
Meet the trainers
With over 20 professional and highly qualified personal trainers in the Bailey
Fitness team, we're sure that you'll meet a trainer you'll click with
southern river
meet the team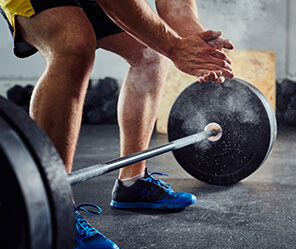 morley
meet the team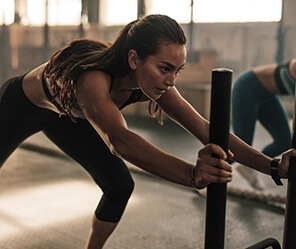 baldivis
meet the team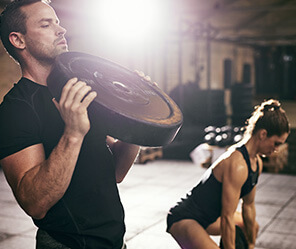 Success Stories
At Bailey's, we helped thousands of people achieve their fitness goals and
amazing transformations, see what some of our clients say about us
See all Success Stories
"Amazing gym, super friendly staff that were so helpful in getting me a membership that fitted my budget. They even have a crèche which fits perfect with my work hours. I'm quite new to training but the personal trainers showed me exactly what I need to do, and I'm already seeing results! The gym is spotless as well which I'm very fussy about. I'd highly recommend Baileys, especially for mums like myself!"
"Recently moved to the area i had checked out all the local gyms and none compared to Bailey Fitness... They also have a creche which you never have to book in for which is really handy when my wife has to bring the kids along. They are price matched with most of the local gyms but have way more to offer. To top it off the staff are soooo friendly and easy to approach. I have not had any trouble with my membership and i love coming down and working out."
"We love the new zumba classes and our trainer is so good. She's interested and that makes such a refreshing change from the last place we were at. They just wanted to rush me through the session but at Bailey Fitness all of the guys seem great!"