Bailey Fight Team – producing Muay Thai world
champions since 2010
3 World Titles
9 International titles
12 National Titles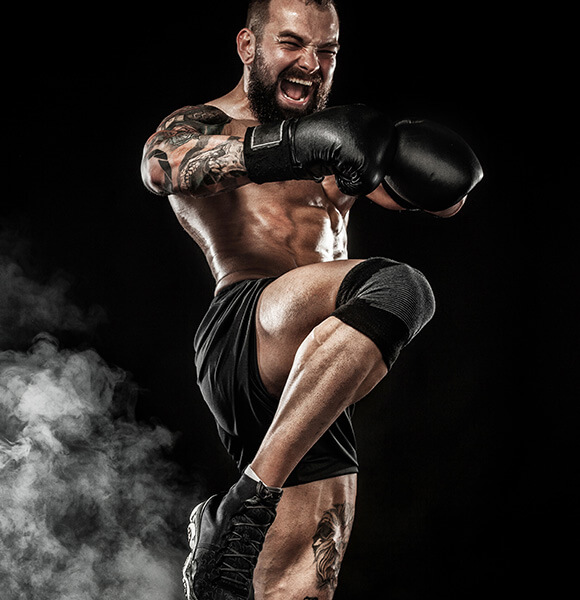 There's something about Muay Thai that gets your blood pumping
If you're looking for something a little different to the usual, then Muay Thai can deliver.
Muay Thai fight training will be the most intense exercise you've ever done in your life.
This 2,000 year old martial art combines balance, strength, flexibility and speed, leaving you feeling empowered and ready to tackle your day. You don't need experience or a high level of fitness to give it a go, and we guarantee an unparalleled fitnedd experience (and the weight loss to prove it).
Try a class for free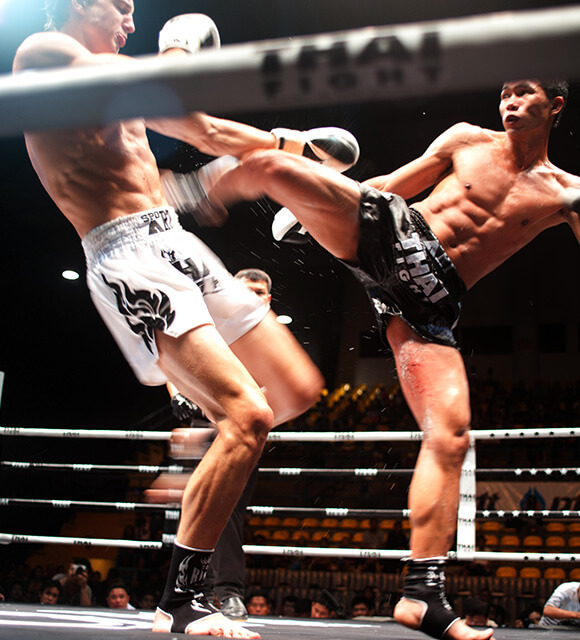 Be trained by the best
We've produced muliple Muay Thai champions across all weight divisions.
It doesn't matter if you're here for fitness or aiming for the stars, you'll train alongside legends of the sport.
Adam Bailey, founder of Bailey Fitness, is a current World Champion and Captain of the Australian Team, and he's passionate about bringing world-class experts to teach in his gyms. All of our instructors are Muay Thai Champions flown in from Thailand.
This approach to excellence has allowed us to turn out State, National and World Champion fighters, time and time again.
Bailey fitness is also the only Muay Thai gym in Australia with permission to use the WMC-IFMA formal grading curriculum.
Find out for youself today with your obligation free 7 day all access pass.
Read more about grading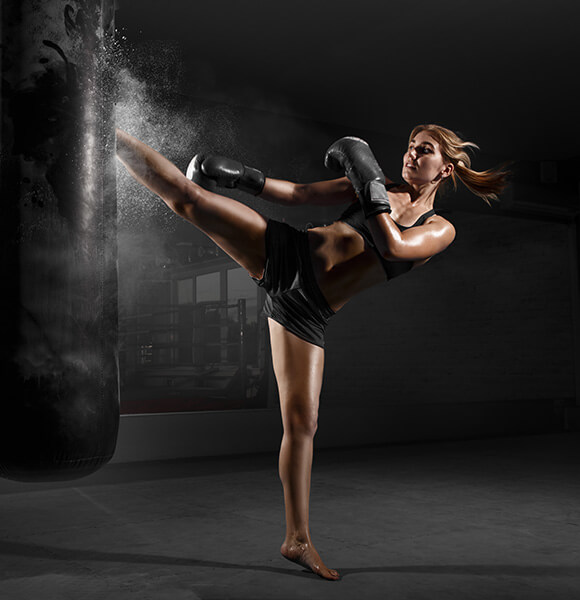 Muay Thai leaves you feeling strong, fit and in-control
Like any other sport or fitness program, brings together focus, energy, coordination, endurance and speed into a routine that'll get your heart pumping.
Muay Thai is perfect for all ages, fitness levels and body. We even have a 'Mini Muay Thai' program for the budding champions of the future.
In each session you'll rediscover your limits and learn to focus as you combine strength and agility with high-energy cardio. You'll burn fat, build muscle and find a leaner, more toned version of yourself, with the skills to stand your ground.
Try a class for free
Train in our dedicated Muay
Thai training zones
Meet others who're just as passionate about their health, and train in our
purpose-built Muay Thai zones. You'll find everything you need to become
your best in our friendly, supportive environment.
Designated Muay Thai training zones
Enjoy the 'small-gym feel' with access to everything Bailey Fitness has to offer
World-class trainers
We've brought the best trainers from Bangkok to educate and train our members
Competition focused
You don't have to compete, but if you choose to you'll be guided by the best
Fight team
Join the Fight Team and access premium training and competition-readiness programs
Success Stories
At Bailey's, we helped thousands of people achieve their fitness goals and
amazing transformations, see what some of our clients say about us
See all Success Stories
"Amazing gym, super friendly staff that were so helpful in getting me a membership that fitted my budget. They even have a crèche which fits perfect with my work hours. I'm quite new to training but the personal trainers showed me exactly what I need to do, and I'm already seeing results! The gym is spotless as well which I'm very fussy about. I'd highly recommend Baileys, especially for mums like myself!"
"Recently moved to the area i had checked out all the local gyms and none compared to Bailey Fitness... They also have a creche which you never have to book in for which is really handy when my wife has to bring the kids along. They are price matched with most of the local gyms but have way more to offer. To top it off the staff are soooo friendly and easy to approach. I have not had any trouble with my membership and i love coming down and working out."
"We love the new zumba classes and our trainer is so good. She's interested and that makes such a refreshing change from the last place we were at. They just wanted to rush me through the session but at Bailey Fitness all of the guys seem great!"