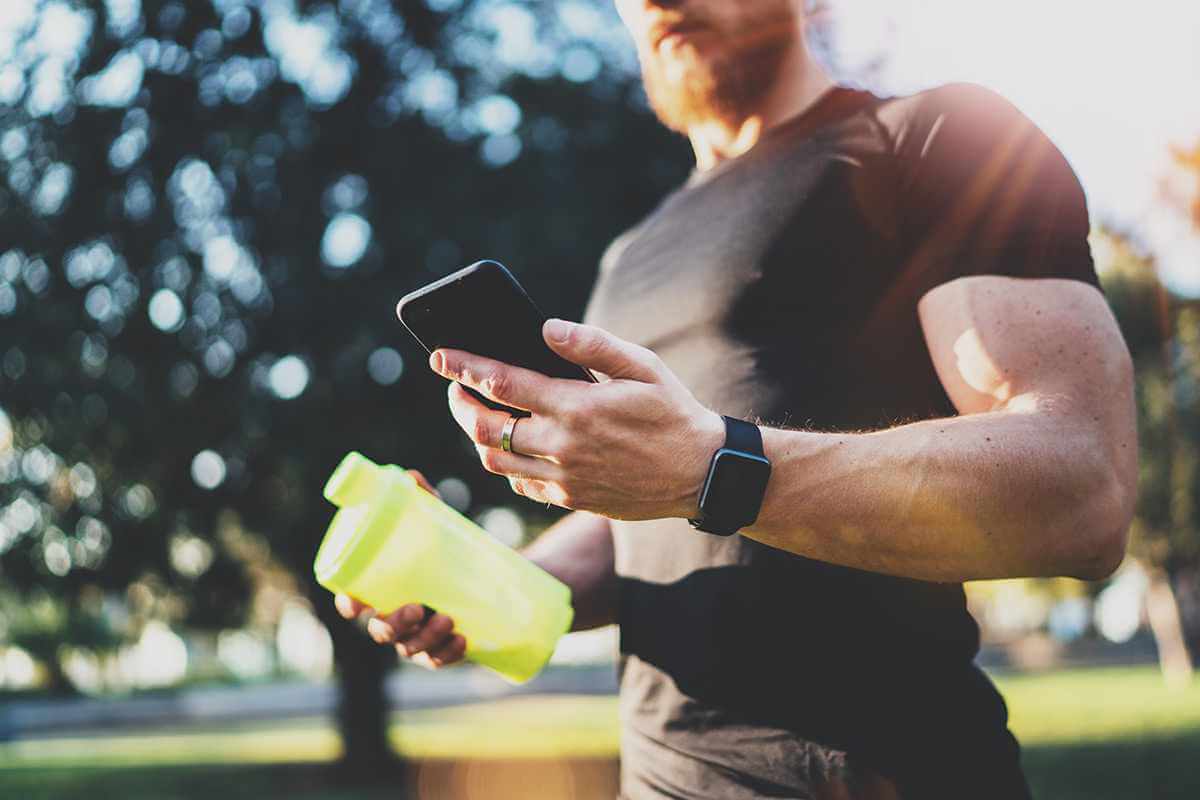 There's a horde of a gadgets, apps and wearable technology designed for the purpose of improving your workout. It can be overwhelming to pick tech that's right for you – or in some cases figure out how to use – so sit back and relax. We've done the hard work for you so you can focus your energy on achieving your health goals.
The best fitness apps to improve your workout
With a focus on strength training, Asics Studio is like a fitness studio in the palm of your hand. You will find motivation to get started on your workout as soon as you open the app. The fitness regimes are audio-based with trainers helping you to get the most out of your workout. Featuring some pretty great music to keep you going, it's a great app for beginners and pros alike.
This app features detailed instructions for over 300 poses to help you perfect any position. If you're interested in making your foray into yoga, this app includes over 45 set routines for you to try at home. Even if you practice yoga on the regular, the app is a great tool to use at home if you want to enhance your skill between classes.
This app is the perfect companion for tracking your workout, no matter where you go. Whether you're on the bike, walking or running, Map My Fitness can track everything from your distance travelled, calories burnt, time spent exercising and much more. It's also compatible with a large number of wearable devices, so is a great partner to any technology you currently own. Speaking of wearable technology…
The best wearable technology to improve your workout
If you want a tracker on your wrist that is going to help track your steps, your heart rate, calories burned and much more, this is the device for you. Fitbit are well-known for providing high-quality trackers and fitness wearables that have a variety of styles, colours and looks. No matter what style you want to rock, the Fitbit Alta HR is a great choice thanks to its slim appearance and various colour range.
If you're looking for a watch that actually looks like a watch, but can also track your fitness progress, the Samsung Gear S3 Classic and Frontier are great options. One of the best features of this watch is the turnable bezel to help make and receive calls, reply to text messages and much more. It has a built-in GPS tracker and has a nifty feature of being water-resistant, perfect for when you're stuck in the rain or want to track a quick swimming session.
If music helps you to get motivated and make the most out of your workout, the Soundsport Pulse wireless headphones are a great option. Not only can they help you to have the freedom of wireless headphones, they also have an inbuilt heart rate sensor to help you to take your workout to the next level. Because the sensor is in your ear, you will find that the heart rate monitoring is highly accurate.
The best fitness gadgets to use when exercising
If you have a bit of cash to spare and really want to take your at-home workout to the next level, the Peloton Tread is an amazing choice. It is like no other treadmill available on the market today. It features a 32-inch television screen that allows you to choose from live streamed workout classes or on-demand classes. There is word that they will feature classes where you won't require the use of your treadmill, which is a great option for those wanting some variation in their workout.
If you're interested in really understanding what your body has to offer, the Skulpt Muscle Scanner is a great option. This scanner can measure your overall body fat percentage quickly and easily. With it's companion app, you can discover an in-depth body fat and muscle analysis to help give you more guidance for a better, more improved workout. It can provide you with information on what muscle groups may need strengthening and extra work.
Many people are starting to experience the wonder and fun that is virtual reality (VR). A new and exciting development to the world of VR is the first virtual reality gym experience, Black Box VR. It's aim is to incorporate resistance training, gaming principles and high intensity cardio to help people to reach their fitness goals. The creators of this exciting new technology is to help almost anyone and everyone get a true workout, without even knowing it. When working out isn't done right, it can be confusing and even boring. But, with a VR system to help keep you on track, your fitness goals may be easier to reach.
The future of exercise is here
There are plenty of items, wearables and technologies on the market to help you reach your fitness goals. You may find various items can help you to stay on track, stay motivated and get the most out of your workout. There's something about a small reminder on your watch, phone or an app telling you to get moving that really seems to work for many people. If you want a new-found motivation to get moving, trying a new technology may certainly help.
Want to customise the way you work out? Take our exercise quiz and we'll send you a custom workout programme!