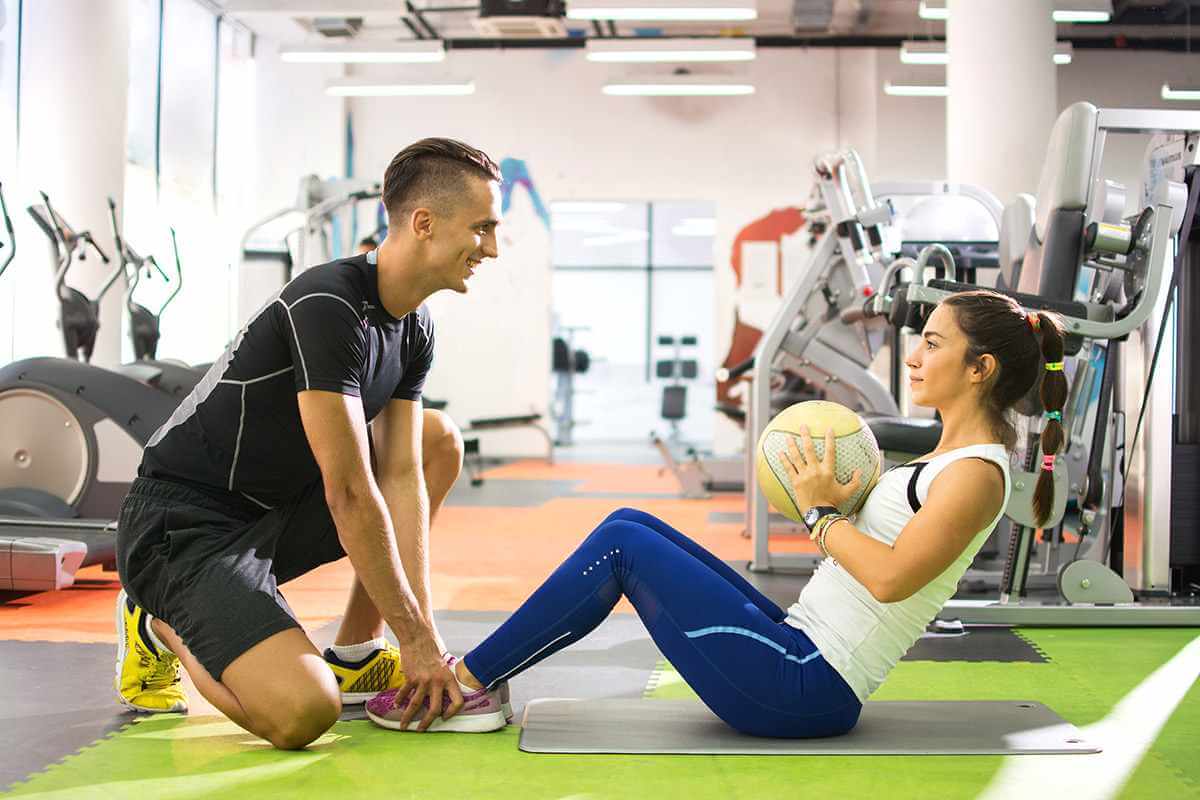 The importance of first impressions
Confidence comes with experience. But it's really important to bring a good energy, positivity and fun to your work from the get-go. You want to make an excellent first impression on both your class members and your gym colleagues. This means people return to your classes for your infectious enthusiasm and awesome workouts!
In order to make a great first impression on your class, there are a few immediate strategies that you can put to use. These little tips and tricks will have you beaming with confidence and your class pumping with energy.
Be prepared by practising your first class
Good group fitness class instructors take the time out of their schedule to plan, rehearse and practice their own classes, whether they be strength training classes or cardiovascular fitness-focused classes, like Zumba or Les Mills. It's important to have a clear plan of what exercises your class is going to be performing, as this will allow you to be more confident in your class delivery and to avoid any awkward fumbling.
The 4 keys to being confident
Embrace the nerves (but remain calm!)
When doing anything new, it's totally normal to be nervous! If you're about to instruct your first class and you're feeling your heart beating fast, your palms are sweaty or you've got a dry mouth, this is called adrenaline.
It can actually make you perform better. Adrenaline stimulates our body's 'fight or flight' response that often comes when we're about to do something nerve-wracking. You can use it to your advantage by embracing the energy and alertness it's giving you.
But there's nothing wrong with doing a few relaxation and focussing exercises before you head into your class, to make sure that you're performing at your peak. Taking ten deep breaths (in for three, hold for two, and then out for three) prevents your body from hyperventilating and should calm your nerves.
Dress for the occasion
As with any job, it's important to maintain a professional and appropriate appearance at all times. You want to feel confident and look good for your first class, so take a couple of extra minutes in the morning to go through your routine, and lay out the outfit that you'd like to wear the night before.
Choose your best or newest activewear. But remember that you're going to be showing your clients the moves, so it still needs to be comfortable. Although it's tempting and many people do this at the gym, definitely don't show up in your oldest or daggiest gear!
Make sure you know the OH&S rules
Being well aware of the Occupational Health and Safety (OH&S) rules of your club is the best way to keep both yourself and your participants safe during your class. Having a thorough knowledge of these rules will increase your confidence so that you'll be able to handle any situation that the class might throw at you.
Make sure that all your attendees have their towels with them, ask if anyone has any prior injuries and help participants put their equipment back after class. This will leave you confident that you're limiting the chances of someone in your class (or the class after!) sustaining an injury.
Speak confidently, smile and breeze over your mistakes
Your participants are going to be looking to you for instruction, guidance and motivation. Relish the experience and adopt your leader persona! Speak clearly and confidently, encourage the class to do the best they possibly can and make sure they have a blast doing it. Even if you mess up, simply get back on track as quick as you can. We bet no one will notice your mistake as much as you did!
Teaching and inspiring through group fitness classes
If you're a new group fitness class instructor, your first couple of weeks on the job can often be quite intimidating. However, by taking the time to prepare, your attendees are bound to be signing in again next week!