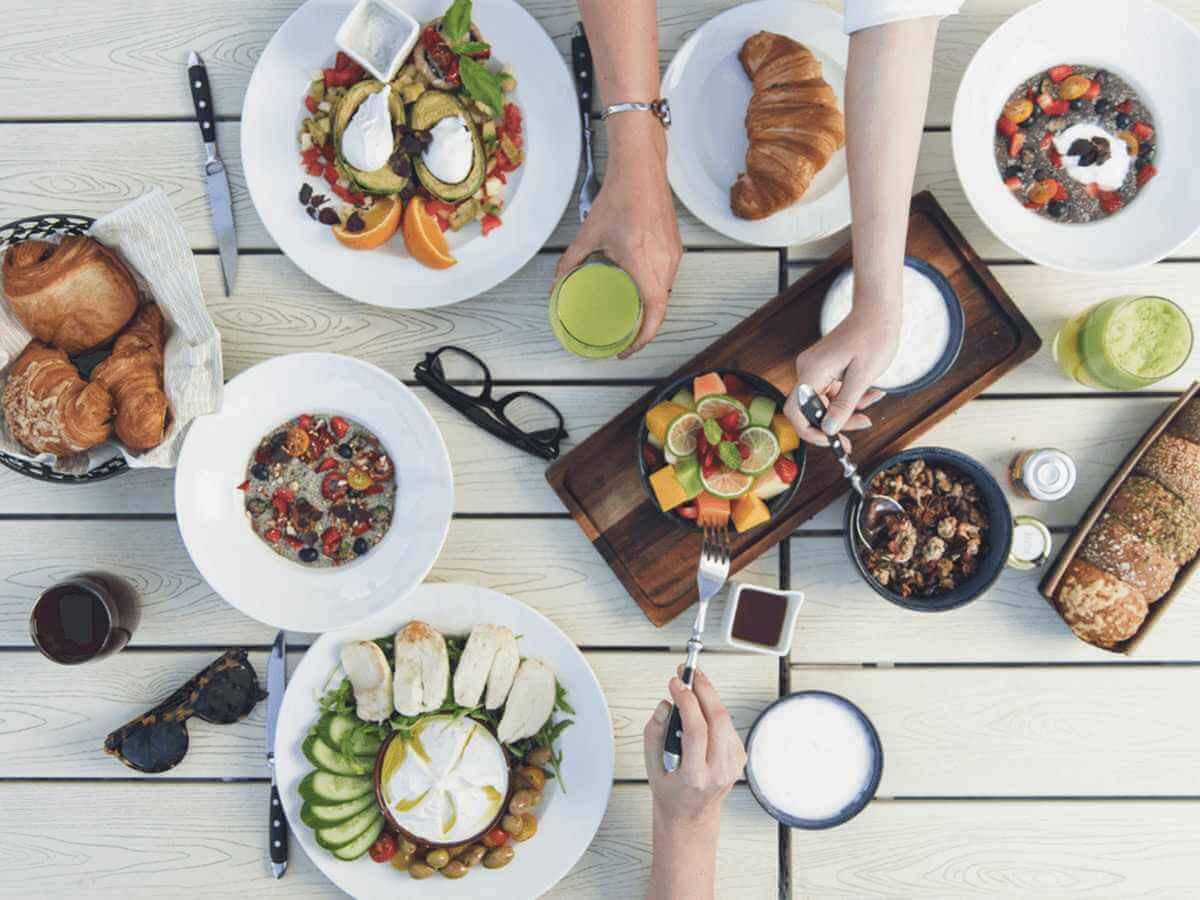 A lot of people who are working on their personal fitness goals may feel that dining out or grabbing a coffee should be a no-no. But don't despair, you can still go out to a local cafe and not feel guilty when ordering your meal.
There are plenty of healthy options when eating out in Perth. You can still socialise and catch up with friends, all whilst eating totally delicious and nutritious meals. Here are 10 of our favourites, bon appetit!
If you're working on a being more mindful of what your consuming, this is the place to go to. With several locations scattered throughout greater Perth, every item on the menu includes macro information, as well as caloric intake so you know exactly what you're eating and drinking. They also cater to a number of various dietary requirements such as gluten intolerance, vegan options, plant-based, paleo and low FODMAP.
When you just want to eat fresh, clean, organic foods, Nature's Harvest is the perfect stop. Set up by a team of people who are passionate about natural health and wellbeing, this establishment has become a great hangout for those who care about organic produce. If you want to continue indulging in their foods and drinks when you get home, the store connected to the cafe has everything you need. Stock up on natural supplements, beauty and health care that is all organic and non-toxic.
Nood Cafe understand what it is like to want to eat out but stay healthy. Their focus is on providing nutritious, organic foods that are balanced and perfect for a busy lifestyle. They're open for breakfast, lunch and dinner so there's always an opportunity to drop by and sample the mouth watering dishes on offer. They have everything from delicious smoothie bowls to "nourish boxes" that can be eaten on the go.
If pairing your meal with a top notch Fremantle view tickles your fancy, Bib and Tucker is happy to accomodate. The team are dedicated to using quality local produce. They even have their own herb and veggie garden on the roof alongside their beehives to collect honey. You'll be blown away by the fascinating views but even more so by the tasty, locally sourced meals.
Not only can you get some of the best tasting coffee from these guys, they also have a great range of wholesome goodies available. The Regular Coffee Company has house-seasonal muesli, a flavoursome quinoa bowl and even homemade protein bars for when you're on the run and need a quick fix. Whether you're looking for a healthy fix or just want a decent feed, you can definitely find it here. Best of all, if you want to recreate their fantastic brew at home, they have coffee available for sale.
There's something really special about having a slice of cake with coffee when out with friends. It may seem impossible when looking after your health, but you can still get away with a sneaky treat at Twig And Sparrow. They have delicious, exciting breakfasts such as smashed avocado and pomegranate on toast, but they also bake fresh cakes and treats such as dark chocolate and berry tarts with chantilly cream. Are you salivating yet?
No matter whether you want to find a great place to eat breakfast, a spot for delicious dinner with the family or you just want to go somewhere for all-day cocktails, Little Way has it all. This is the perfect place to grab a seat in the courtyard and enjoy a lazy lunch with friends. This cafe caters to a number of different dietary requirements with nut-free, vegetarian, gluten-free and vegan options readily available.
For a great place to eat for breakfast or lunch, May Street Larder is a great option. Their menu changes often thanks to their use of fresh, locally-sourced ingredients. Seasonal foods are used for a number of dishes including salads, raw treats, rustic pastries and even, High Tea. One of their little indulgences is their version of a good ice cream called "nice cream". Their CocoWhip is a soft serve that is made from coconut water, perfect for those times when you must have a sweet treat.
This place is a complete hub of everything from a plant-based restaurant, a zero waste retail store, a kombucha microbrewery, yoga school and venue. The Raw Kitchen has become one of the leaders in plant-based restaurant foods and continues to showcase delicious foods that are gluten-free, dairy-free, refined sugar-free and free of nasty additives. If you're looking for one of your favourite meals, chances are it's here in a raw and healthy form. Their raw nachos are a must-try.
With this extensive list of healthy places to eat and drink, there really is no excuse to go out with friends and family and still enjoy a good meal. There are plenty of new cafes and restaurants opening up in the local area that are perfect for the healthy-minded individual who is watching what they eat. Enjoy!
Want to customise the way you work out? Take our exercise quiz and we'll send you a custom workout programme!