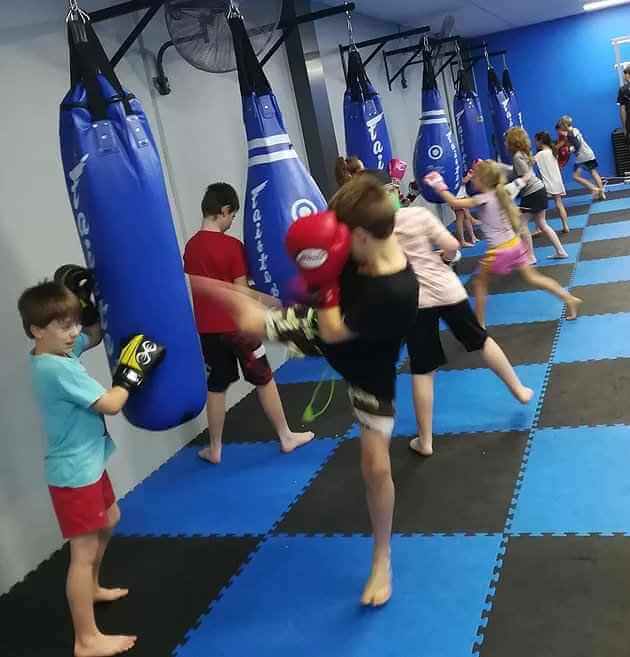 Different countries present different cultures. When compared to the westernised culture that is prevalent in Australia, Thailand is a very different place. When we brainstorm what sports most Australian children engage in we are left a list that consists of: Netball, Football, Soccer, Hockey, Cricket, Dance etc. These sports are a lot different to the sports that are widely engaged in throughout Thailand (excluding soccer!). In Thailand, many young children will not only train, but fight Muay Thai. This is due to many cultural and financial pressures facing rural families.
In Australia, children as young as eight do not really have to play sports to help financially support their families. In Thailand many children do. In many of the rural areas in Thailand this is a very common occurrence. Children will train and fight to help their family. Many children may also come from a long line of fighters- uncles and fathers who ignite their passion for the sport within their children.
Now all of this leads us to the question whether Muay Thai is appropriate for young children to engage with.
Personally, my answer is a resounding yes! I started training at the age of 16 and my sister at the age of 12. Since that time we have reaped nothing but innumerable rewards from this sport. In school, our grades went up and we were both a lot more focused and disciplined and our health and fitness increased to levels neither of us thought we were capable of. Prior to Muay Thai being introduced in our lives, we played netball and danced. Although these are both brilliant sports, there is still something very special about Muay Thai and all it has given us.
Muay Thai is a sport that can be enjoyed by people of all ages. In my very short time training the sport I have seen very young children all the way to the elderly kicking pads and enjoying themselves. As we all know, Muay Thai is a sport which quickly increases your level of fitness to new heights and strengthens your overall health and well-being. A study that was conducted in 2007 found that one quarter of Australian children are obese- a fraction which just keeps increasing. Child obesity is a very grave issue facing Australians. Obesity causes many other health issues such as heart and joint problems. Children who engage in sports are less likely to be burdened with this issue. Learning how to be committed to a sport at a young age instills in children the very important reality that taking care of your body is paramount in order to live a long and healthy life.
Muay Thai is also a sport which builds character and a high level of discipline. It is also expected that all students demonstrate a great amount of respect to their Kru. Most people, including children, that train Muay Thai truly understand the damage that violence can cause to someone. Understanding that violence outside of a sanctioned fight between two practitioners of a sport is wrong will help further educate children to elect to be diplomatic in their disputes and to avoid resorting to violence.
Mini Muay Thai classes are currently held at Baldivis and Morley and are specially designed for children aged 8 to 12 years of age. Try a class today!
Bailey Fitness is the only Muay Thai gym in Australia that offers the IMAES certified Muay Thai Grading System. Practitioners of all levels can participate to master the art of eight limbs!